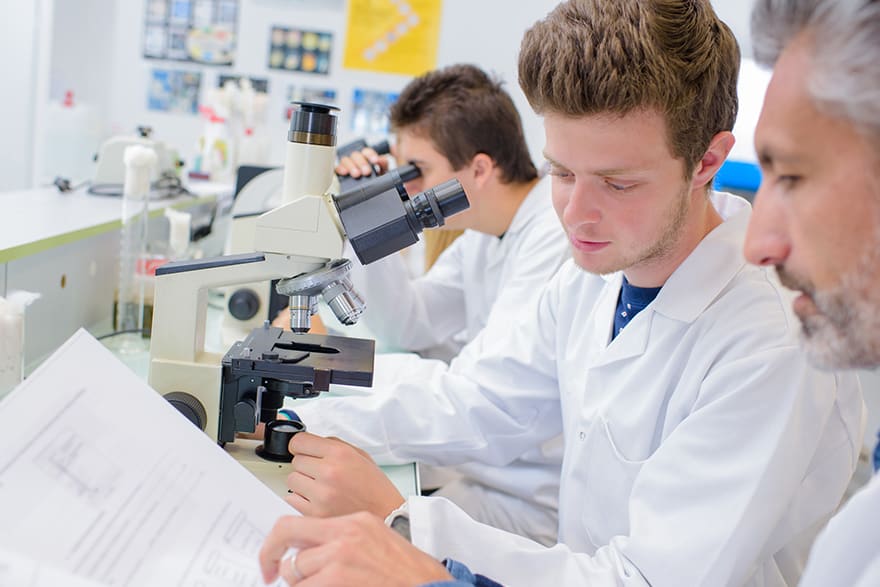 Analysis
Getting STEM skills into the workplace
14 February 2018 | By David Docherty
Without work-ready graduates, employers will struggle to recruit and retain the essential skills they need for the future of their business. It is vital that STEM skills are developed in a cohesive way to fill the country's skills gap.– Dr David Docherty
Dr David Docherty OBE, chairman of work experience app Placer, and CEO of the National Centre for Universities and Business, explains how offering work experience can help employers secure the STEM skills they need.
A recently released report from the National Audit Office (NAO), Delivering STEM skills for the economy, found that although there has been some positive results in the efforts to increase engagement in science, technology, engineering and maths (STEM), there is more to be done to ensure these skills are entering the workforce.
Talented STEM grads lack transferable skills
The government's Industrial Strategy highlights that the UK needs a regular and constant flow of high-quality graduates to power the economy. This is even more pertinent for employers in STEM, as the rate of technological advancement means the skills needed for today's workforce are potentially very different from the needs of the future.
NAO's report finds that of the 75,000 people who graduated with a STEM degree in 2016, only 24% were known to be working in a STEM occupation within six months. This evidence underscores a widespread issue – many young people don't always have the employability skills they need to enter the workforce.
Without the necessary transferable skills, graduates can find it difficult to transition into employment, causing an underemployment of talented STEM graduates.
Provide hands-on work experience
Without work-ready graduates, employers will struggle to recruit and retain the essential skills they need for the future of their business. It is vital that STEM skills are developed in a cohesive way to fill the country's skills gap.
One key part of the solution is the delivery of improved access to work experience opportunities, to support STEM undergraduates as they move from education into the world of work.
Giving students hands-on experience of working and applying their academic knowledge to the workplace is something that can really only be achieved through quality work experience. This means that upon graduation, young people can more quickly and effectively transition into the labour market.
Access to work experience, access to skills
There remains, however, a significant shortfall in the availability of quality work experience opportunities for the 2.3 million students in the UK. If we are truly to supply a stream of high quality and employable graduates into the STEM industries that will have an increasingly important role in the UK's economic future, we need to take a more cohesive and committed approach to work experience.
There is lots being done, but there is further to go to ensure every student has the transferrable skills they need.
Placer is a work experience app and platform that connects employers with students, aims to increase access to work experience and more effectively develop the STEM skills needed for the future. Placer offers a structured and scalable solution to ensure the next generation of STEM talent is workplace-ready.
It is a new social enterprise created through a partnership between not-for-profit the National Centre for Universities and Business, Jisc, and Unite Students. It enables businesses to reach a diverse young talent pool of STEM students, with just one, currently free, post. Employers can sign-up to Placer at placer.co.uk.
Image: Auremar/Dreamstime.com